About Brad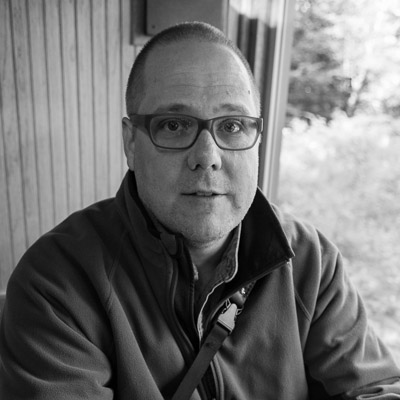 Brad is a stay-at-home dad and computer programmer. He has a degree in Chemical Engineering from Rensselaer and once worked for a paper company. He always brushes, rarely flosses, and shaves with a Merkur safety razor. He has lived in New York, California, Maryland, New York (again), Maine, and Washington. He feels Seattle is home now and has no plans to leave. He is an amateur photographer who started with a Kodak Pocket Instamatic 10 and now shoots with a Sony a7 II and his iPhone. He hasn't used film since 1996. He has his pilot's license (airplane, single-engine land) and instrument rating. He is part Swedish, Dutch, German, and Danish. He misses Spy magazine and Brill's Content. Despite his best efforts, he is still confused by pretty much everything about The Balkans. He does not believe in vast global conspiracies, but does believe that separate entities acting independently in their own self-interest may appear conspiratorial. He is an omnivore who enjoys cooking and real barbecue. He believes in the scientific method.
He would love to hear what you have to say.
About Kathy
Kathy is a stay-at-home mom. She has a degree in Chemistry from The College of William and Mary and went to grad school at U Mass, Amherst. She has lived in Florida, Maryland, Virginia, Massachusetts, Maine, and Washington. She welcomes the coming of Seattle's rainy season. She has fond memories of feeding marshmallows to alligators. She may or may not have had an eyepatch as a child. She is alarmed by her degree of coffee addiction, yet unfazed by her much more serious chocolate addiction. She has worked for a restaurant, a drug company, an environmental testing lab, and a tiny internet commerce company, where her boss was Jeff Bezos (though Joss Whedon is her master now). She survived the dark Maleska days and is glad Will Shortz is now editing the New York Times Crossword.
About Henry
Henry is inquisitive and active. He can be the loudest kid in the room, yet talk so softly you can barely hear him. He cares about the rules. He is polite. He plays the drums. His ideal day would involve running around, playing video games, organizing his Magic cards, and playing jazz.
About Charlie
Charlie is all energy and curiosity and passion. He despises the THX logo at the beginning of films and is distrustful of the blender. He loves circuits, mechanisms, and programming Scratch. He wants to be an inventor. He would like to spend an entire trip to Disneyland riding Autopia.